It took a while, but summer is here!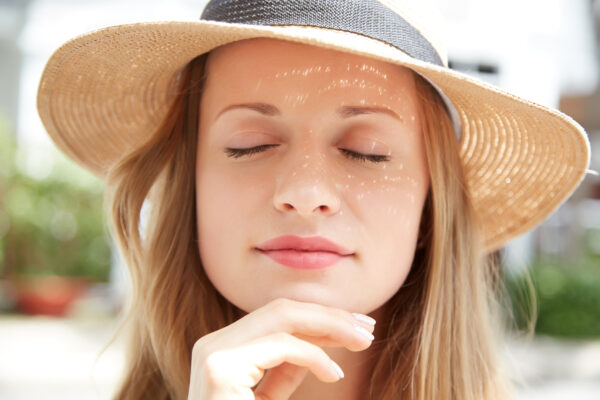 Along with the heat comes the sun, the pool, the sea and many skin changes if we don't
pay attention to the skincare routine.
The truth is that your skincare shouldn't be complicated, it is so on the other hand: it should
be a moment of self-care and self-love. And to be a great moment, just follow the basic step-by-step: cleaning and treatment.
Our "Bacana" suggestion for your daily care in the summer is our launch "Mini Set Bacana",
which already comes with all the products for a complete care:
Cleansing Cream Face Wash: for a deep but gentle cleansing of impurities and makeup
without stripping the skin of its natural moisture;
Serenity Vitamin Mist Toner: A must-have facial mist spray for the summer, it soothes, purifies and hydrates the skin;
Bio-Retinol Oil Serum: treatment oil with antioxidants; Our Bio-Retinol is  a natural alternative to retinol and can be used over the summer months.
Blooming Nature Face Cream: daily facial moisturizer that helps reduce blemishes and improves skin elasticity.
Firming Eye Cream: an innovative concentrated eye cream for immediate results.
It is important to say that the use of sunscreen ends the care routine in the morning,
which is always mandatory.
A detail that many people forget: we apply sunscreen to all areas that will be exposed to the sun,
so if you wear a tank top, don't forget to protect your lap and arms, for example. Furthermore,
do not neglect your diet (abuse the consumption of fruits and vegetables) and hydration
(0.35ml of water for each kilogram of your body weight), sleep well and do not abuse alcoholic beverages.
Simple care, but that will make a difference in your skin today and in the future.
Take care!
Fernanda L.