We want you to enjoy every moment of your beauty routine using our natural skincare products, with their delicate scents, pleasant textures and effective results.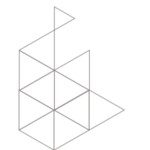 Tropical Science
Seeds, leaves, nuts and fruits from Brazilian forests are naturally rich in antioxidants, vitamins and other essential nutrients to nourish and regenerate the skin. Each product from Bacana is a harmonious combination of these actives, whose efficiency has been clinically proven.

Cruelty Free & Vegan Skincare
Certified by PETA, Bacana is a cruelty free and vegan skincare brand. Our products do not contain any animal derived ingredient, nor were tested on animals.

Natural Skincare, Clean Beauty
We use exclusively natural and non-toxic ingredients in order to create, in full transparency, safe care products for your skin and the planet. Also, we work with local communities in order to guarantee respect of the environment and a sustainable development approach of our products.

Handmade in Berlin
Our natural skincare products are developed and produced from scratch in small quantities. We make fresh, handmade cosmetics to be able to dedicate to it the utmost care, especially for you. On top of that, we send each of our creations for dermatological and microbiological tests in specialized laboratories.

To fight climate change, we decided to act and support those who stand for it. Over a decade, Camino Verde developed their expertise to bring back the rainforest while improving the livelihoods of people of Amazon.
On their record : 25,000 trees planted representing 400 species of trees; over 20 hectares (50 acres) reforested; over 250 acres (100 hectares) of primary rainforest were protect and every year their nurseries produce 20,000 tree seedlings and over a hundred species each year. That's why we donate 2% of our revenues to this NGO to restore the rainforest. The green ways they do it are more than sustainable, they're regenerative.