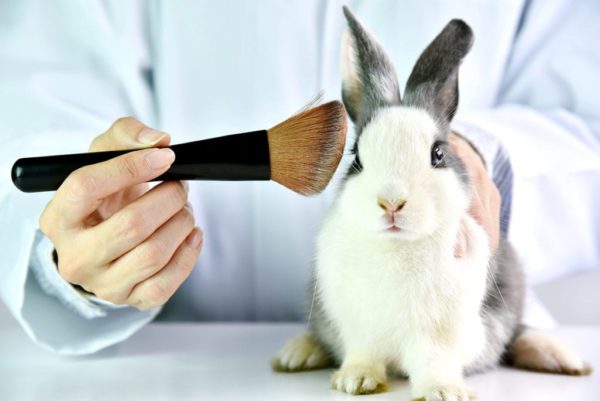 The best way to find out if a product is cruelty free is to identify the brands that took the decision to collaborate and obtain certifications delivered by trustworthy organizations. For example, NGOs such as PETA, Leaping Bunny or Choose Cruelty-Free are collaborating with brands by providing certificates and allowing them to use their logo to claim their commitment to animal welfare. This logo can be found either on the product packaging or on the brand website.
The European Union, India, Turkey, New Zealand, South Korea and other countries have already introduced legislation that bans animal testing for cosmetics. However, some countries still require tests on animals for all imported cosmetics.
Cosmetics and animal testing
The term Cruelty Free applies to beauty and hygiene products that are not tested on animals in any of stages of its production process, which includes all the ingredients in the product's formula.
The growing awareness for a responsible consumption of goods is making the global cosmetics market increase the ethical practices in the industry to adapt to the demands of the modern customer.
Since March 2013, the European Union has implemented a historic law that made it illegal to carry out animal testing in any stages of production as well as the sale of products that have gone through this process, even if carried out outside the EU borders.
Are cosmetics in the EU really cruelty-free?
Since the implementation of the law in March 2013, all products that are commercialized in the EU must be cruelty-free. Although, you should research if the company still conducts animal testing outside European borders. If it does, then it is not really cruelty-free.
If the company sells in Europe and China, it must have different products for these two markets, since in Europe tests are prohibited and in China they are mandatory. That is why it is important that when choosing the cosmetic, the consumer researches whether the company is really cruelty-free outside the European Union or not.
This historic precedent for the EU had repercussions around the world, leading, for example, Israel and India to introduce similar legislation not so long after.
In China, the tests are still mandatory, although, the Chinese government is slowly starting to validate alternative methods. Companies that intend to trade their products there must present safety tests and prove effectiveness on animals.
In the United States, California was the first state to ban the marketing and production of any cosmetics that are tested on animals under the California Cruelty Cosmetics Act. This law was passed by Governor Jerry Brown in 2018.
Animal testing
Animal testing consists in any scientific experiment in which a living animal is forced to undergo something that is likely to cause pain, suffering or permanent damage. The animals used in laboratories are forcibly affected by several illness and are usually sacrificed at the end of the trial.
For a new product to be launched and reach the final consumer, some tests need to be carried out to ensure the safety and effectiveness of the ingredients as well as the final formula. In some countries these toxicological tests must be carried out on guinea pigs (example: China).
Are animal tests really necessary?
No. Animal testing does not give consumers greater reassurance that products are safe to use. It is also an outdated and cruel practice.
There are already several proven alternative methods that can replace the use of animals ensuring consumer safety, which means, it is possible to produce cosmetics without the need for animal testing. That is why investing in technology has become even more necessary. Several in vitro tests that address parameters relevant to cosmetics, including eye and skin irritation, percutaneous penetration and phototoxicity have achieved partial or total animal replacement status.
According to the PETA Foundation, the largest companies in the cosmetic sector no longer use ingredients tested on animals and have completely replaced them with other cheaper, more effective and superior non-animal methods.
These in vitro laboratory techniques allow investigating the effects of ingredients and substances on the human body without animal use at any stage. Institute for In Vitro Sciences is an example of a pioneering organization in alternative research which is, according to its own website, "a non-profit research and testing laboratory dedicated to the advancement of in vitro (non-animal) methods throughout the world."
The importance of the cruelty-free seal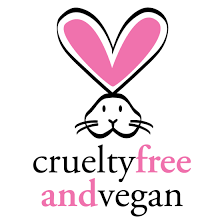 In some countries where testing is not prohibited, such as Brazil and Japan, companies can perform in vitro tests and inform the customer that they have opted out of animal testing. Though, what will provide greater security to consumers is presence of a seal indicating that the brand is really cruelty-free.
For demanding cruelty-free consumers, PETA Foundation – an institution dedicated to establishing and protecting the rights of animals – makes available on its website a list of cruelty-free companies that do not conduct animal experiments in any place in the world, these are the only companies who are allowed to use the seal
Other organizations, such as Leaping Bunny and Choose Cruelty-Free, also offer stamps guaranteeing that the company respects animal rights and is 100% transparent with its production process. When purchasing products with any of these stamps you maintain a commitment to animal health and life as well as strength the cruelty-free movement around the world. After all, nature, beauty and technology can work together.
All Bacana's products are cruelty-free and vegan
Bacana Skincare has PETA's cruelty-free seal attesting that all our products are vegan and they do not contain ingredients derived from animals. In addition, they are totally cruelty free because they do not conduct animal experiments even outside the European Union.
To ensure that all our ingredients has not been tested an animal, we carefully select our suppliers and we require documents and certification of cruelty free for each ingredient we use in our formulas. On top of that, we go even further in our quality process. Each of our creations is sent to certified dermatological laboratory. It means that a dermatologist has been in charge of the product tolerance tests with voluntary test persons.  This patch tests help dermatologists assess the tolerability of cosmetics and reveal any potential irritants and allergic effects. Bacana's products are 100% vegan, free of harsh ingredients and safe to use.